Board of Directors
Our board consists of leaders from multiple cooperative, economic development, non-profit, government, financial, educational and agricultural organizations. Below is a link so you can see our current board members. https://www.kdc.coop/board-of-directors.html
At this phase of our growth we are specifically looking for individuals who will bring at least one of the following skills to our organization: finance, fundraising, corporate law, and marketing. Enthusiasm for the mission is a key qualification and we will be especially thrilled with candidates who have board experience and/or experience with community ownership and local economies.
Keystone Development Center is an equal opportunity provider and employer and does not discriminate on any basis including sexual orientation, race, creed, color, religion, gender identification, sex, national origin, disability, veteran status, or familial status.
While 3 of 4 annual board meetings are virtual, we organize a few occasions each year for in-person meetings with our staff in various parts of our service area.
KDC Board members often have these attributes:
Demonstrate commitment to and understanding of the mission of KDC.
Have a passion for or professional experience related to KDC programs and management. That is, economic justice and member or worker owned business.
Non-profit governance, fundraising or financial management, or
For-profit business development and financial management.
Community and economic development
Commitment to justice, equity, diversity, and inclusion
Board member duties:
Attend three regularly scheduled remote Quarterly Board Meetings and one in-person Annual Meeting in May.
Assume leadership roles and participate actively on at least one committee or an equivalent function.
Review minutes and agenda items in advance of meetings and stay well informed regarding the organization's fiscal and program work.
Participate in decision-making regarding organizational development, policy, and strategy.
Act as an ambassador, actively promoting KDC to the community.
Disclose and avoid conflicts of interest.
Strictly adhere to confidentiality policies.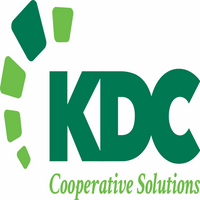 KDC Cooperative Solutions