Bike Mechanic
About Bike Share Pittsburgh
Bike Share Pittsburgh is a nonprofit organization that operates Pittsburgh's station-based electric bike share program, POGOH. POGOH pedal and e-asisst bikes are available 24/7 at stations across Pittsburgh. Our organization is made up of multiple departments dedicated to providing the best mobility option for Pittsburgh. Bike Share Pittsburgh is driven by our mission to provide a joyful, sustainable, and affordable mobility service for all residents and visitors.
Bike Share Pittsburgh Experience
Bike Share Pittsburgh has a shared open office space located near the Doughboy statue on Penn Avenue in the Strip District. We have a mix of folks working remotely, in-person, or hybrid schedules depending on job requirements. Our staff is small, so each role at Bike Share Pittsburgh requires focus, hard work, and (most importantly!) teamwork to provide our customers with a joyful experience riding bikes. We all take pride in POGOH. In our downtime, we ride bikes and spend time supporting others in our community.
Bike Mechanic
Bike Share Pittsburgh seeks an experienced Bike Mechanicto help repair our fleet of Pogoh pedal and e-assist bikes! Bike Mechanics work to ensure Pogoh bicycles are safe, clean, and functional for our customers. This includes basic safety checks, complete bike overhauls, wheel building, electrical repairs, and more.
Folks who enjoy this role are commonly detail-oriented and intrigued by problem-solving mechanical systems independently and as a part of the team.
A bike mechanic at POGOH must have a positive attitude, mechanical aptitude, and work well on a team. On-the-job training in bike share specific components and systems will be provided.
Bike Share Pittsburgh embraces diversity and equal opportunity. We are committed to building a team that represents a variety of backgrounds, perspectives, and skills.
Equal Opportunity Employer M/F/V/D.
Women and minorities are encouraged to apply!
Responsibilities
Perform bike safety checks
Diagnose mechanical issues
Repair bikes in accordance with Pittsburgh Bike Share specifications
Perform preventative maintenance and cleaning
Communicate effectively with other teams
Maintain accurate and detailed service records
Adhere to all Pittsburgh Bike Share protocols and procedures
Maintain a safe, clean and positive work environment
Assemble or disassemble bike equipment as needed
Foster a positive, welcoming, and inclusive work environment
Other tasks as assigned
Qualifications
An understanding of bicycle mechanics
Ability to understand and learn technical aspects of the software and the hardware capabilities and needs of a bike share system
A positive attitude
Ability to work efficiently both independently and as part of a team
Strong analytical and problem-solving skills
Organized and self-motivated
Ability to lift up to 80lbs repeatedly
General understanding of computers, smartphones, and technology
Adaptability - Adapts to changes in the work environment, manages competing demands, and is able to deal with frequent change, delays, or unexpected events.
Great organizational skills
Commitment to organizational efforts to foster respect, dignity, fairness, caring, equality, and self-esteem for all individuals
Ability to follow instructions, respond to management's direction, and solicit feedback to improve performance.
A love of bicycles and people!
Physical Requirements
Frequently bend, stoop, and twist throughout the day
Requires the ability to regularly lift objects up to 80+ lbs
Requires the ability to work while standing for prolonged periods of time.
Ability to maintain regular, punctual attendance in accordance with company and department policy.
Compensation and Benefits
Starting at $15.00/hr
85% covered medical, vision, and dental insurance options for yourself and your dependents
Free life insurance
401k with up to 3% employer match
3 weeks of PTO + 11 company holidays per year
Free, unlimited bike share membership
Dog-friendly office
Weekly staff building event
Quarterly staff outing
Wholesale bicycle parts
Professional development opportunities
Flexible scheduling
Paid Breaks
Job Types: Full-time, Part-time
Pay: $15.00 per hour
Apply
Your application has been successfully submitted.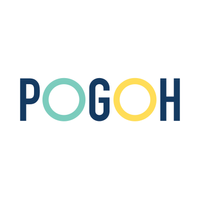 Pittsburgh's station based bike share system. Now featuring e-assist bikes!