Senior Accountant
At Familylinks, we want to see thriving communities of healthy and strong people. We achieve this by positively impacting lives through our integrated community, behavioral, and social programs. We work with one mission: everything we do serves a purpose to help others. 
Familylinks believes that everyone who comes to work here is a valuable part of the team, and we make every effort to provide a comprehensive benefits package with lots of extras, work/life balance, training and education and room for growth.
Does that sound like you? Then look no further. Apply today!!
Position Summary: The Senior Accountant is responsible to support the Director of Finance in implementing best practices and lead a variety of financial related initiatives outside of their day-to-day job responsibilities including general ledger responsibilities and financial statement preparation. 
Essential Duties and Responsibilities: 
Oversees and coordinates the monthly and fiscal year end closing process and preparation of financial reports assigned in collaboration with Director of Finance.
Maintain the financial management system (ex. Chart of Accounts, programs, account segments, etc.) ensuring that accurate and automated reports can be generated from the general ledger structure.
Prepare, analyze, and distribute Familylinks monthly financial reports, narratives and any other requested reports, while having an understanding of the information prepared.
Prepares/reviews day-to-day and month end close entries including payroll, fringe, indirect, investments, etc.
Prepares/reviews account reconciliations and account analyses, as needed.
 Position Qualifications:
A Bachelor's degree in Accounting or Finance with three or more years of relevant experience is required. Non-profit experience is preferred.
Possess outstanding computer and spreadsheet application skills, fluent in Microsoft Office products including Word and Outlook, with Blackbaud and/or Paylocity software experience a plus.
Understanding of generally accepted accounting principles (GAAP), practices, and procedures including, but not limited to Regulatory Circulars issued by the Office of Management & Budget, Code of Federal Regulations and other applicable public regulation.
Extremely detail orientated with strong analytical skills.
Ability to work both independently and as part of a team, as well as be flexible and work in a fast-paced environment.
Familylinks is an Equal Opportunity Employer and Provider
Not quite a fit for you? Check out our other openings at https://www.familylinks.org/careers.
Apply
Your application has been successfully submitted.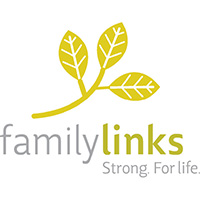 Strong. For Life.