Community Engagement Case Manager
At Familylinks, we want to see thriving communities of healthy and strong people. We achieve this by positively impacting lives through our integrated community, behavioral, and social programs. We work with one mission: everything we do serves a purpose to help others. 
Familylinks believes that everyone who comes to work here is a valuable part of the team, and we make every effort to provide a comprehensive benefits package with lots of extras, work/life balance, training and education and room for growth.
Does that sound like you? Then look no further. Apply today!!
The Community Engagement Case Manager will provide comprehensive non-medical case management to the target population for The Wise Neighbor project: senior adults age 60+ and residing in the Hill District, Homewood and East Liberty neighborhoods of Pittsburgh. This role is a professional position working in the development and coordination of aging services, public health education, health promotion, and community outreach activities. This position provides basic case management to senior adults, supports aging in place and positively influences social determinants of health. 
Essential Duties & Responsibilities
Interview and elicit pertinent information from senior community members regarding the need for assistance with housing, health care, food or other resources to support basic needs.
Conduct home visits to residential homes, including senior high rise buildings, and other identified locations to engage with senior adults age 60+.
Conduct comprehensive assessments to identify required services.
Support clients in short and long-term goals developing individual service plans as required.
Provide referrals and information to clients.
Provide follow-up on actions steps, goals and plans by scheduling routine reviews/reassessments.
Coordinate services with other social service providers and health care entities as appropriate.
Act as a liaison with community organizations and Advisory Council as it relates to supporting senior adults age 60+.
Working Conditions
Candidate must be willing to spend at least 50% of their time working in the field and in-person inside the homes of senior adults age 60+. 
Extensive local travel will be required within a 5-mile radius of our Vintage Senior Center. 
May work evenings and weekends with advance notification.
Lifting up to 10 lbs. maximum and occasionally carrying such articles as files, ledgers and small tools. 
Job Requirements
Bachelor's Degree in social work, public/business administration, education, health or related field required.
2+ years case management experience.
Working knowledge about the strengths, needs and barriers for senior adults age 60+.
Knowledge of community resources for appropriate referrals.
Demonstrated ability to use motivational interviewing techniques. 
Excellent communication and organizational skills, along with detail-orientation.
Valid driver's license
Familylinks is an Equal Opportunity Employer and Provider
Apply
Your application has been successfully submitted.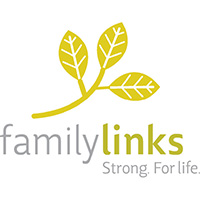 Strong. For Life.