Community Ambassador
The Community Ambassador will conduct street outreach and one-on-one contact with the target population for The Wise Neighbor project: senior adults age 60+ residing in the Hill District, Homewood and East Liberty neighborhoods of Pittsburgh. This position will work directly with senior adults to connect to community resources that will help them improve housing stability, food access, transportation access, social connection and health care utilization. This individual must be willing to cooperate with Vintage/Familylinks staff, administrators and community partners. This Community Ambassador role is a professional position working in the development and coordination of aging services, public health education, health promotion, and community outreach activities. This position supports aging in place and positively influences social determinants of health. The Community Ambassador will assist with linkage to referrals as needed. 
Essential Duties & Responsibilities
Conduct a minimum of twenty (20) hours of street outreach per week by visiting residential homes, including senior high rises, and other identified locations to engage with senior adults age 60+.
Identify challenges senior adults face, help them understand the resources available to help, and connect them to community-based support.
Foster trusting relationships as the face of the team and the first point of contact to assist senior adults age 60+ in meeting their needs, identifying new needs and coordinating care. 
Advocate for the senior adults' community, medical and behavioral health needs.
Provide basic information on health resources, financial budgeting, housing support, food insecurity, or other relevant resources.
Work closely with Community Engagement Case Manager to connect clients to the program and to community resources.
Conduct informational workshops and facilitate consumer information groups/events.
Assist in city-wide events.
Working Conditions
Employee can expect to spend at least 80% of their time working in the field and in-person inside the homes of senior adults age 60+. 
Extensive local travel will be required within a 5-mile radius of our Vintage Senior Center. 
At times it may be necessary to travel to other Familylinks locations for training and meetings.
Lifting up to 10 lbs. maximum and occasionally carrying such articles as files, ledgers and small tools. 
A large amount of walking and standing may be necessary in carrying out duties.
Job Requirements
High School Diploma or equivalent.
Some college course in social work, public/business administration, education, health or related field preferred.
2+ years community engagement experience preferred.
Working knowledge about the strengths, needs and barriers for senior adults age 60+.
Knowledge of community resources for appropriate referrals or willingness to learn.
Excellent communication and organizational skills, along with ability to set priorities and schedule time efficiently.
Self-directed and flexible to meet the needs of program participants.
May work evenings and weekends with advance notification.
Familylinks is an Equal Opportunity Employer and Provider. 
Not quite a fit for you? Check out our other openings at https://www.familylinks.org/careers 
Apply
Your application has been successfully submitted.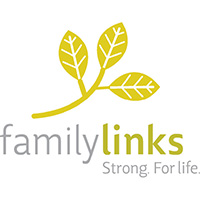 Strong. For Life.