Executive Director - Educational Foundation
Westmoreland County Community College is seeking qualified applicants for an Executive Director/Educational Foundation position. This position is responsible for overseeing fundraising/development efforts including responsibility for public and private external grants, annual fund, corporate and foundation relations, major gifts and gift planning, endowment, capital campaigns, alumni relations, donor engagement and stewardship plans.
The annual salary for this position is $92,872. We offer an excellent benefits package that includes:
Comprehensive PPO Medical plan with minimal bi-weekly contributions
Dental, Vision, Life and long-term disability benefits at no cost to the employee
Generous paid time-off benefits including vacation, personal days, sick days, and paid holidays
403(b) Retirement Plan with a 10% employer contribution
**To be considered for this position, please submit an application directly on our applicant portal at https://employment.westmoreland.edu/.**
ESSENTIAL FUNCTIONS
Serves as champion and advocate for the design and implementation of the ideal donor experience at Westmoreland that cultivates a culture and spirit of philanthropy, fully engaging the College and Foundation's governing board, employees, donors, volunteers, alumni, and prospects.
Provide oversight for private and public external grants, annual and capital campaigns as well as special events designed to secure donations, expand community support and build endowment funding for the College.
Create, implement and track the foundation/grants strategic plan, working with the foundation board to ensure goals are being met. Collaborate with the President's Cabinet and college leadership to ensure that the Foundation strategic plan aligns and supports the College's strategic plan.
Provide leadership and support for the Foundation Board and all committees of the Foundation Board associated with the College; serve as an ex-officio member of the Foundation Board.
Working with the College President and Foundation Board members, facilitate continuous development of the Foundation's Board of Directors through the recommended selection, orientation, engagement, communications, education, committee involvement and interface with College and Foundation personnel, donors, prospects, and legislative officials.
Maintain a portfolio of the Foundation's top corporate, foundation, major, and planned gift prospects and recommend outreach, visits, and strategic engagement of College president, Board members, and college executives in the cultivation and solicitation of prospects as well as stewardship of donors.
Initiate and oversee recruitment, retention and training of alumni and volunteers for conducting fundraising campaigns in support of the mission of the College.
Provide oversight for grants including development, writing, preparation, submission, management, monitoring, and compliance of state, federal, and private grant proposals as well as ensuring that all aspects of the grant process are communicated to the appropriate College personnel.
Collaborate with donors, the College Accounting department, and the Financial Aid Office to administer scholarships funded through private donations, individual endowments, and/or grants.
Build goodwill in the community, recognize donors and assist the President in cultivating potential major donors.
Identify fundraising opportunities to support the College's needs and engage the foundation board members in ensuring fundraising goals are met.
Work with the College Accounting Department and Project Directors to provide oversight to ensure that fund development and grant administration processes are managed appropriately.
Responsible for College's CareerLink Approved Training Provider Folder found on the statewide Commonwealth Workforce Development System (CWDS). This includes the e-grant submission of programs for statewide approval as well as the management of College's folder.
Attend and network through a variety of College and community events such as conferences, receptions, cultural events, productions, etc. and engage with civic organizations and professional associations that will advance the College.
Oversee and collaborate as needed with funding agency representatives and auditors during monitoring reviews and grant audits to ensure on-going compliance with funding agency requirements. Also, ensure the foundation is audited each year and that appropriate reporting and compliance items are managed.
Responsible for oversight to ensure the College is in compliance with all grant regulations, reports are submitted according to funding agency requirements in a timely fashion, and grant records meet agency standards.
Ensure the full use of administrative software to support the needs of the departments strategic plan and to meet the fundraising goals for the College.
EDUCATION/EXPERIENCE AND/OR TRAINING
Bachelor's Degree in a related field required.
Master's Degree preferred.
Five to seven years of related experience with fundraising and grants compliance in a higher education setting required.
Prior supervisory and management experience required.
Prior successful grant writing experience required.
Proven public speaking capabilities required.
Experience working with and supervising employees under labor contracts preferred.
Prior work performance must have met or exceeded appropriate work standards in current and prior positions.
Successful candidate will be required to obtain/provide the following clearances prior to hire:
PA Child History clearance
PA Criminal Record Check clearance
FBI Federal Criminal History Record
Basic Employment Verification, National Criminal Database Search, and Five-Panel Drug Screen at College's expense.
Westmoreland County Community College is an EEO/AA Employer
Apply
Your application has been successfully submitted.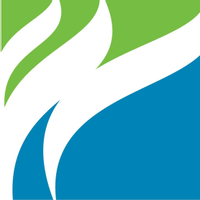 Ambitious